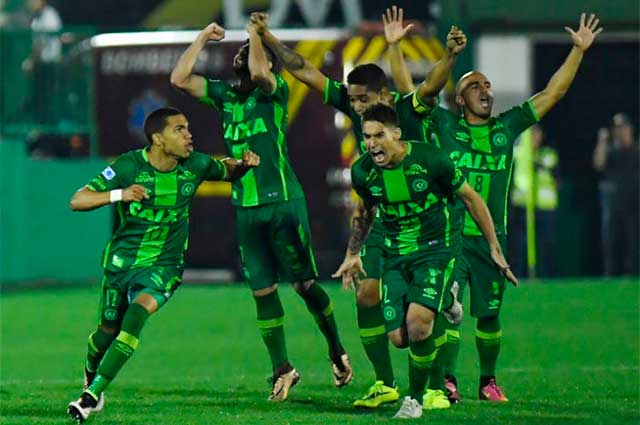 A plane carrying finalists for the South American football championship has reportedly crashed in Colombia.The British Aerospace 146 jet was reportedly carrying 81 passengers, including members of a Brazilian football team, Chapocoense.
The chartered plane went down due to lack of fuel at around 10:15pm local time in Cerro Gordo near airport in RioNegro, Columbia, according to Mi Oriente.
Seventy-six of the 81 persons, including journalists, aboard the aircraft perished in the crash.
Defender Alan Ruschel, goalkeepers Danilo and Jackson Follman and an air stewardess called Ximena Suárez have all survived.
The Brazilian football team was due to play in the South American football finals in Colombia.
Search teams have been working to pull survivors from the wreckage, but the search was suspended due to heavy rain.
As tributes pour in for the victims of one of football's worst disasters, here are some facts about the team:
Associação Chapecoense de Futebol was founded in 1973 in Chapeco, Santa Catarina.
They have played in the Brazilian top flight since the 2014/15 season, playing home matches at the Arena Conda.
The team colours are green and white.
Chapecoense have won the Santa Catarina State Championship five times – first in 1977 and most recently in 2016.
It made history this year by reaching the finals of the Copa Sudamericana.